Your favorite anime, Marvel and DC Universe Superhero character for mandala?
L (Death Note)
Though I guess that would be the master strategist
Oh, and this is a no-brainer but avatar Aang too
So Elemental mandala
I already requested one for Balancing elements in body mandala. Good for health
Yeah! Equal affinity/control over all magical elements!
Mandala for each Infinity stone power


How about a mandala for Dr. Manhattan? What are mandalas from Maitreya Fields?
Energy fields you print and carry with you. Check digital mandala on forum and digital mandalas on maitreyastore.com
Baki Hanma- The Mutant Soldier pretty much covers him physically.
A mandala for his ability to shadow box.
Mystique or Dr. Strange for me.
I think Dr. Strange reached nigh omnipotent level of power in the comics. After he reached that point, they had to scale back his power level since they could not do too many stories with a being who basically had infinite power.
The Subconscious Copier tool coulllld grant all your character-related wishes. But hey, for the sake of discussion, let's see…
The suggestions I have are neither anime nor superhero characters, but it'd be neat to have Thomas Shelby's unshakable calm in all situations (without the, uh, PTSD… but I guess the Fearlessness mandala takes care of that.)
Little Mac isn't a superhero, but his unwavering determination, sharp reflexes, and his keen perception for physical 'tells'/weaknesses are valuable skills if you're an athlete. The Tyson or Bruce Lee field probably covers this, though.
Ok, ok, DC characters. Batman's detective skills? And his wealth, why tf not? Haha.
Marvel's Loki is not exactly a hero (depends on who you ask, I suppose!,) but his cunning, intelligence, charisma, perception, and shapeshifting abilities are pretty nifty.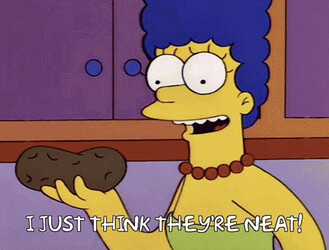 I finally thought of an anime character, but Maitreya's 'samurai' field takes care of it. Ishikawa Goemon of Lupin III fame has godly reflexes and is a very capable fighter by blade or barehanded. High pain tolerance, strong sense of loyalty, always challenging himself. Can sense people around him without having to look. He does have downsides, personality-wise - stubbornness, a little repressed, by choice, and kind of possessed by this restlessness to find that thing worthy of being cut, and yet when he meets something that chips or damages his sword, it freaks him out. Ofc, Maitreya's mandalas only focus on granting benefits.

Yes, shapeshifting is what I love about Mystique. I wasn't even aware that Loki can do this. But all of this should be easily achievable, we only have to move up 1 or 2 dimensions and it is no longer a problem to change one's appearance and age according to one's needs. So we need a mandala or audio that allows us to ascend faster.
If I ever become like Dr. Manhattan, I would shapeshift into a perfect looking man.