[Creating a topic for this field since there was none yet]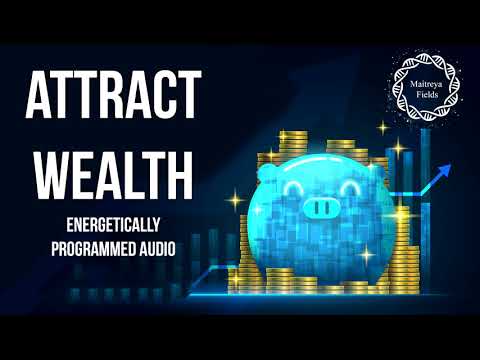 Attract Wealth - Fast Manifestation / Energetically Programmed Audio and Activation
Check out the audio with 1000 Installed Subconsciousness Beliefs and Feelings FOR ABUNDANCE AND WEALTH here: https://gum.co/vMsHc
This Energetically Programmed Audio activated the Abundance Energy into yourself through the Creator of all That Is. With a theta brainwaves included in the audio you can relax and feel the abundance energy in first minute of the audio.
We have encoded the energy of some numbers, crystals and planets positive effects. Also we tap into your subconsciousness mind are remove negative beliefs that you learned about money, manifestation and abundance. You are creator and you deserve the best into your life, thats why we also programmed the audio to release some fears and feelings like guilty and shame, that stop you from getting what you want effortlessly and fast.
To raise your vibrational state we put much Uncondtinal Love from the Creator, so you can feel and see that you are loved and deserving everything for your highest and best.
EXPECT MIRACLES AND FAST MANIFESTATION FAST IN 1-2 DAYS AND THINK ONLY POSITIVE THOUGHTS ABOUT YOUR WEALTH AND ABUNDANCE!
You can use headphones and speakers. We recommend speakers so it can affect your whole body /subconsciousness mind/. You can LOOP this video - Right Click on Video and then click Loop. Feel free to listen in as many times you want. Drink plenty of water for better results.
Boosted version:
https://www.maitreyastore.com/p/attra…
Discussion of Boosted version here: